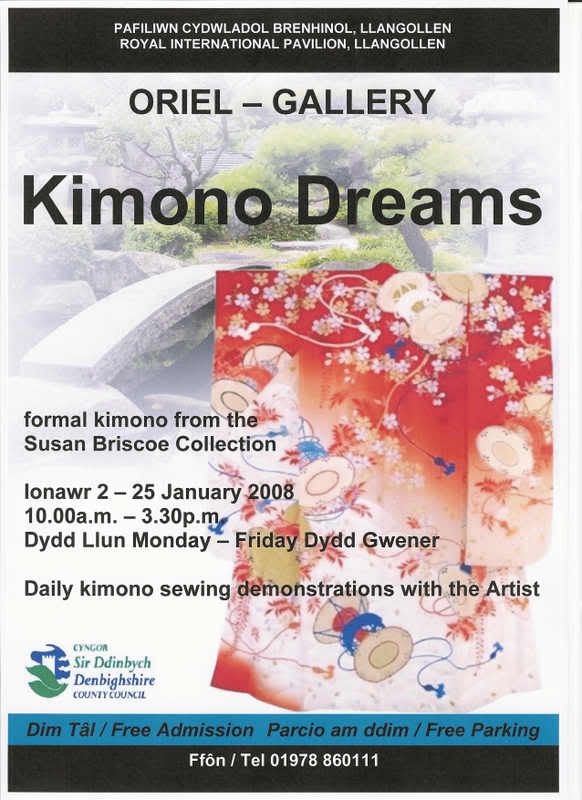 I'm still not getting the hang of some of this blogging stuff - but hopefully the link and image will work here...
Tomorrow I'm hanging the exhibition "Kimono Dreams" - 29 laths are ready, and I'm about to pack up the kimono. It has taken quite a bit of planning. The hardest part has been narrowing down the selection of kimono to fit the gallery.
More info re opening times, venue etc. on my website http
://www.susanbriscoe.co.uk/diary.htm
Back to packing...!